Founded in 2011, PipeView Technologies specializes in helping private and public sector clients maintain their underground infrastructure. We do this by cleaning and inspecting existing systems, locating problems, identifying vulnerabilities and facilitating repairs with minimal disruption in service. PipeView Technologies is committed to providing the best customer service to our clients with quality of work that exceeds expectations.

Our state-of-the-art camera systems provide high definition video with pan, tilt and zoom capabilities and are operated by NASSCO Certified technicians.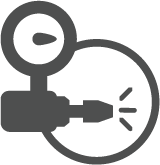 Our high efficiency nozzles and specialized tooling allow us to clean pipe of sand, debris, roots and grease.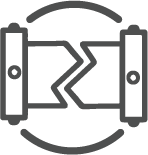 Certified Installers of Quick-Lock Mechanical Point Repair Sleeves and Perma-Liner CIPP Sectional Point Repairs.
Watch to learn more about our services.
100% Woman Owned Business
We are proud to be a woman owned business and WBE Certified.
No job too big or small
Whether you have over 50,000 ft or just 10 ft, we help clients of all sizes find issues with their systems.
ADVANCED TECHNOLOGY AND EQUIPMENT
Utilizes efficient nozzles, state-of-the-art camera systems and industry leading trenchless point repair kits.
Over the course of 2.5 days, Pipeview Technologies completed a video survey of all sanitary sewer and stormwater pipes, as well as a complete cleaning of the stormwater manholes and pipes, at the Wrightsville Dunes properties on Wrightsville Beach. We were enormously impressed with their diligence and commitment to performance excellence. The stormwater pipes had not been cleaned in many years and were full of sand and debris. The property had suffered from persistent flooding of its parking spaces as a result. It required repeated high pressure water flushing and vacuuming in order to clean the hundreds of feet of pipes. The Pipeview team would repeatedly flush, vacuum and video the pipes until they were satisfactorily cleaned. The level of effort and perseverance were enormously impressive, and the cost for the service was quite modest. We would highly recommend this company to any organization requiring similar services.

Dale Heydlauff
Member, Wrightsville Dunes Board of Directors
Our firm deals mostly with water and sewer services for small, rural municipalities around North Carolina. With constantly increasing costs related to infrastructure, PipeView Technologies offers an incredible service at a more than reasonable cost. The reports are detailed enough to make it easy to identify the exact location of problems within the sewer collection system. This has made it easier for our clients to determine exactly what needs replacing or repairing rather than just making assumptions and hoping for the best. PipeView Technology's service has been helpful especially in Asset Management Plan reports and determining lines in need of repair and replacement. Their services have made it easy on our firm to create Capital Improvement Plans for each Town that references projects we know will help each municipality see improvements with Inflow and Infiltration within their system. They have been easy to work with and are always timely in getting to projects. They have been a huge help to the public works departments of each municipality as well. We have been extremely pleased with their work quality and cost and will continue to hire them in the future for any CCTV work we have planned.
– Stephen Francis
LKC Engineering
I started working with PipeView at UNCW when we hired them to trouble shoot problem areas of our underground utilities. Using multiple cameras and Vacuum trucks we worked together to repair and map several areas of the campus. Since I moved to CFCC I have smaller issues but Pipe View comes with the same great service and same great video.
– Kal Marton
Cape Fear Community College