The Advantage of PipeView Technologies
With our advanced technologies and equipment, we have become your eyes underground to identify defects and vulnerabilities in the system. We perform routine maintenance on systems as well as provide support for operational and/or structural repairs with cutting edge trenchless point repairs. Each truck is outfitted with highly efficient nozzles allowing us to run at lower RPM's, thus saving and using less water. We have experience working in easements and outfalls, including those hard to access swampy areas. PipeView can tackle your challenging and complex projects.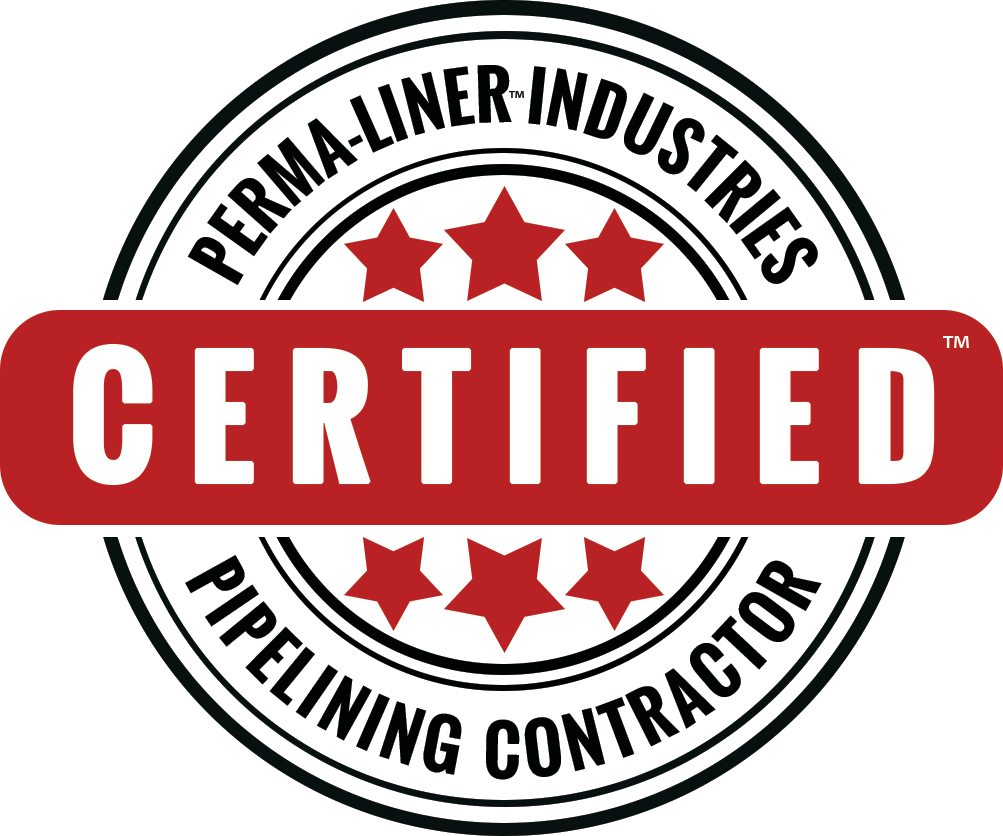 PipeView Technologies utilizes the industries best technologies to give you a high definition view of your storm and sewer systems. Our robots, operated by NASSCO PACP, LACP and MACP certified operators, offers pan, tilt and zoom capabilities to give you an unrivaled view of any pipe measuring between 4"-60".
Our equipment is mobile and can be taken off-road and into hard to reach areas, including outfalls and swampy areas. Once a project is completed, videos are processed and a clear, concise report is generated with an extremely fast turnaround time for the data delivery. The reports are easy to read and understand, helping to paint a clear picture of a system for the customer.
These reports are delivered to the customer via DVD, Thumb Drive or Google Drive link (depending on job size). All data collected is WinCan compatible. Our operators take pride in the accuracy and quality of the delivered product.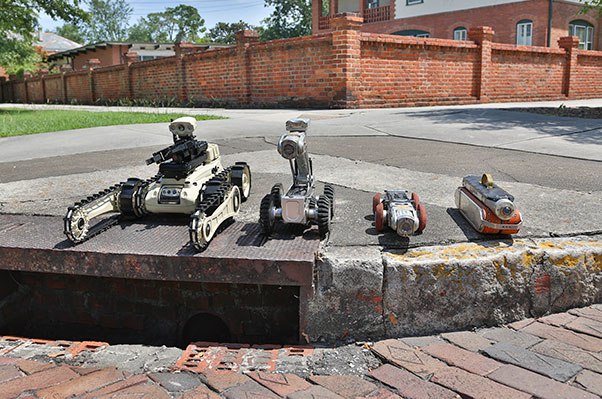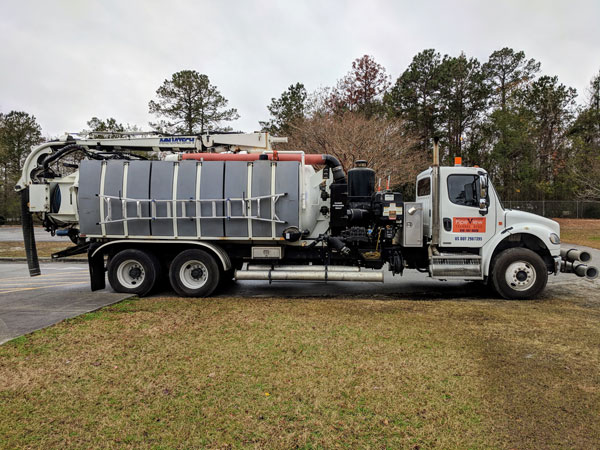 PipeView Tech uses high efficiency nozzles paired with jet/vacuum trucks to clean sand and debris from storm and sewer systems. This helps to ensure waste and stormwater continues on its intended path remedying most blockage related problems. PipeView also utilizes specialized nozzles and tools to help tackle tougher blockages caused by grease and roots. Operators maintain knowledge of current industry best practice and utilize the best technologies available in cleaning nozzles and equipment.
PipeView Tech is capable of providing hydro excavation services. We can safely help customers quickly find underground utilities without the need for heavy equipment and large scale disruption.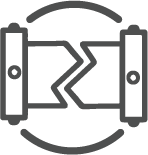 PipeView Technologies can internally repair sections of pipe that are showing signs of infiltration, roots, cracks and other defects. By repairing the pipe internally, it minimizes system downtime and helps customers avoid a costly dig and replace operation. These point repairs add structural support and improve flow capacity. They are less time consuming and more cost effective than full manhole to manhole lining.
The pipes are first cleaned and videoed to determine the condition and location of the needed repairs. Based on the number and type of defects, mechanical point repair sleeves or CIPP sectional point repair kits can be used to fix the issues. Each pushed or pulled into place with a bladder and expanded to create a new pipe within the pipe. Our methods can cover pipe diameters ranging from 4″ to 60″.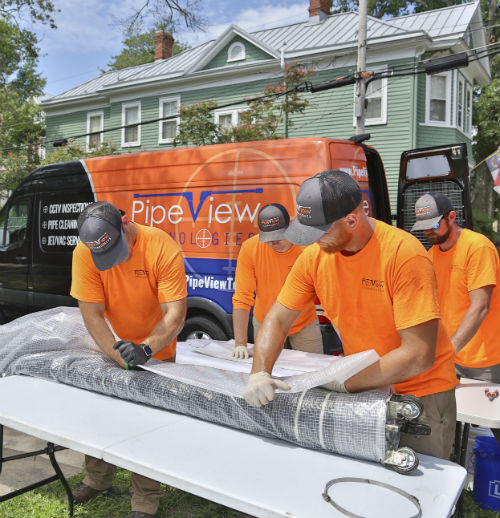 Check OUt our Repair Videos